High School Novice Program
The men's and women's novice teams are open to any high school student in their first year of competitive rowing. No rowing experience is necessary to join the novice team.  The novice teams train at a competitive level while learning the skills and laying the foundation for a successful high school and college rowing career.
Athletes who have participated in our middle school programs should join the Novice team as 9th graders.  We are no longer accepting 8th graders on the competitive teams; instead 8th graders should join our 8th Grade Developement group, which is tailored for instruction and training on the 8th grade level.
Practice Schedule, Fall 2018:
Novice Women:
Mon/Tue/Thur/Fri: 4:20-6:50pm
Saturday: 8:30-11:30am
Novice Men:
Mon/Tue/Wed/Fri: 4:20-6:50pm
Saturday: 9:30-12:30am
Fall Semester: Monday, Aug 27th to Saturday, Dec 22nd
Due to restraints on our facility, the program is limited to 35 athletes on each squad.
Fees:
The cost for the two week tryout period is $200.  Those continuing will have that applied to the total fall fee of $1750. Financial assistance is available.
Clothing:
Gym clothes and running shoes/socks. Recommended: hat, sunscreen, reusable water bottle, sunglasses, windbreaker, and water-resistant sweats in cold weather.
Registration: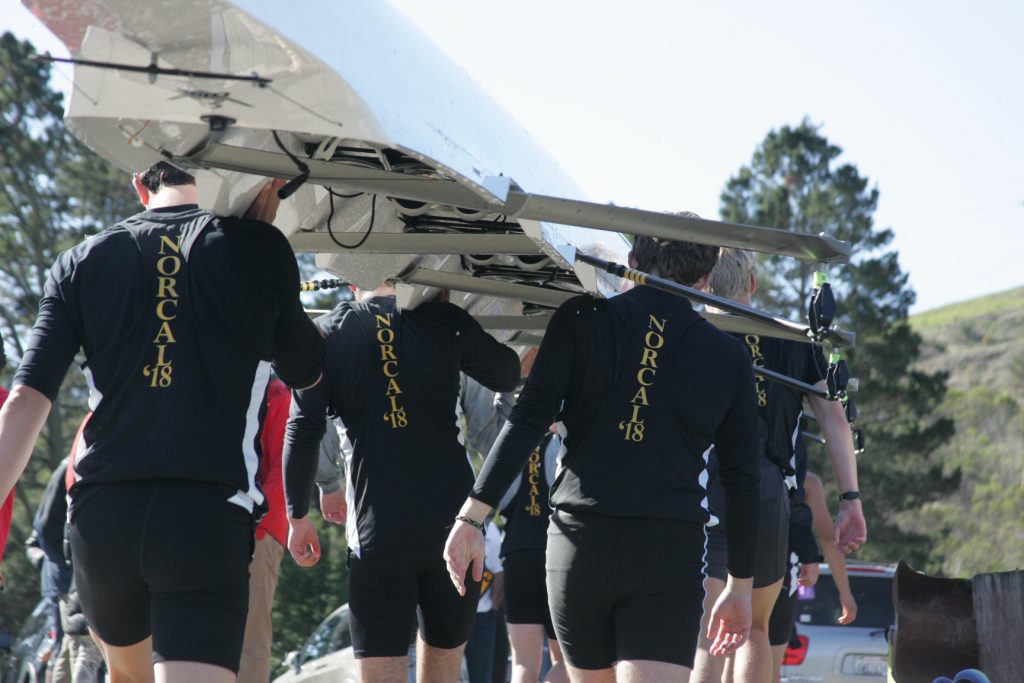 ---
Forms & Documents
Norcal Crew Athlete Forms (572k)
Please download, fill out, and bring these forms to the first day of Norcal Recreational or Competitive programs.
Competitive/Rec Team Financial Application (53k)
Application to apply for financial aid towards the dues of the Competitive and Rec teams.