8th Grade Development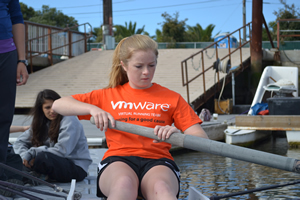 Norcal is excited to offer developmental rowing for 8th graders looking to become competitive rowers in high school.
This program is designed for 8th-grade students looking for a structured program that will help them develop fundamentals as young athletes and prepare them for joining the novice competitive team as 9th graders.
We are no longer accepting 8th graders into our novice program. Instead, the 8th-grade development program provides an experience tailored for the development of 8th-grade athletes.
We learn…
On-water rowing technique, boat and oar handling and nomenclature, safety on the water, as well as indoor rowing technique and physical training. The focus is entirely on sculling in small and medium-sized boats.  On land, athletes will develop fitness, agility, flexibility and movement, and core and technical fundamentals that will be applicable on the water as well as providing a solid foundation as young athletes.  This program is non-competitive, but will present numerous internal group and individual challenges and goals to be surmounted as the athletes progresses through the year.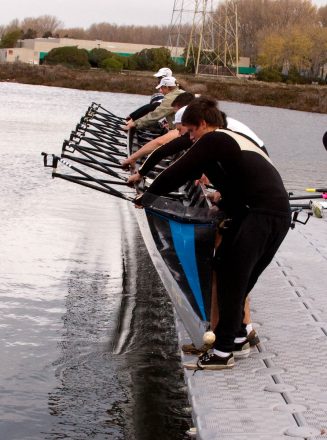 Practice Schedule, Fall 2020
Clothing
Gym clothes and running shoes/socks. Recommended: hat, sunscreen, reusable water bottle, sunglasses, windbreaker, and water-resistant sweats in cold weather.
Fees
Norcal Crew fees for the 8th Grade Development Fall 2020 season are $1,4000.  Parents are expected to volunteer 25 hours per year.  An annual volunteer buy-out is available for $500.
Financial Aid
Competitive/Rec Team Financial Application (53k)
All athletes are encouraged to participate in Norcal Crew regardless of their ability to pay.   Scholarships are available for qualifying families.  Please contact director@norcalcrew.org with questions.
Sign Up Today
Currently, registrations are being accepted on a waitlist basis so we can determine the best way to organize the fall with limited space due to distancing and safety.  If you sign up for the waitlist you will not be charged until later when we finalize plans for the fall. Click here to register.
Projected Middle School start date: September 14.